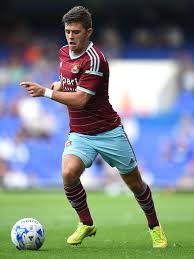 Sam Allardyce watched everything work up front against Burnley but believes the foundation of the success was based on great play from Carl Jenkinson and Aaron Cresswell.
The hosts had given the Irons a serious examination in the first 45 minutes and the manager knew that he had to giv e them a dramatic interval teram talk.
He explained: "My reaction was that I had to change something  Two things, to give the players a kick up the backside and secondly, change the shape of the team.
"It's all well and good saying it's all about keeping the ball, but it's what you do with that's the most important thing. And what we were doing in the first half was not sufficient to hurt Burnley.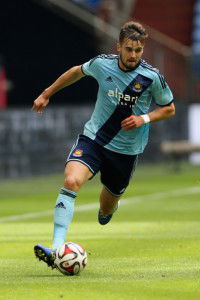 Speaking to www.whufc.com he said: "I asked them to get in wide areas and to do it quicker.
"Then they come up with two unbelievable crosses, one from Aaron Cresswell, for a great Sakho header and then an unbelievable cross again from Carl Jenkinson and a brilliant header from Valencia." 

He continued: "They're young, they're enthusiastic and they've got lots of energy. They've got quality on the ball and not only do they get up there, they get back.
That's the key element. You've got to have the capacity to get all the way back into your position as quickly as you can and both these lads can do that. Their outstanding quality has put us on the road to victory."