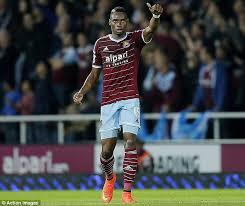 Sam Allardyce has claimed the victory over Liverpool on Saturday was "probably better" than the 3-0 win over Spurs at White Hart Lane last term.
He said: "As good as the Tottenham performance was, this was probably better – it's so early on in the season and we've got so many new players.
"Our players have hit the ground running. Our players are performing very well indeed.
"We've had four out of five games that have been very, very good. It was very important not only to play well, but to win."
And he paid particular tribute to Diafra Sakho's strike declaring: "It's an outstanding piece of individual ability from Sakho. I don't think anyone could take the quality of that finish away from him."
Liverpool boss Brendan Rodgers paid his own tribute to the Hammers performance declaring "They caught us in great form, in a brilliant mood and with outstanding quality."