Sam A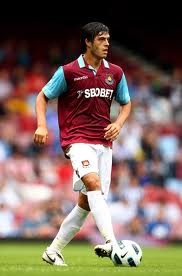 llardyce – not unnaturally – believed the injury to James Tomkins was the reason the Hammers failed to grab three points at Upton Park against West Bromwich Albion.
After the two teams had fought out a 3-3 draw he said: "The game was very frustrating. There is a reason why that happened, none of our centre-backs are fit.
"Losing James Tomkins was a big blow for us. Our coping mechanism was playing four full-backs across the back four. That has cost us three points.
"They did their very best but got caught out. We didn't have enough aerial threat defending corners.
"We showed great fighting spirit in the second half. We have had two games in 48 hours. We practice on the training ground how to hold onto leads.
"But the players forgot how to deal with West Brom's kick-off and stop them scoring. You can blame anxiety or fatigue, but you can't forget how to deal with them.
"Cups don't mean anything any more. We worked our way to the League Cup semi-finals. It doesn't matter, what does is our Premier League status and getting points. They are secondary in our plight, especially with our injuries.
"I think the deciding factor [of staying up] will not be what January signings we make, but how quickly our injured players come back.
"If the players missing were fit, we'd have won the game. When you have six, seven players injured it's too much to cope."