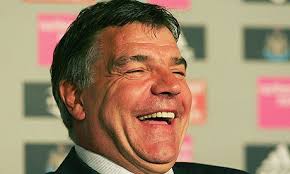 Sam Allardyce reckons he's too long in the tooth to fear the sack!
He claims that as a senior manager it's a situation you sometimes face but during those tricky times when the threat exists, his big responsibility is to manage the players through things.
Addressing his current problems he told the official site: "My  situation will ease and get better as long as we get our inured players fit and communication between the Board  myself with everyone at the Club is clear and precise."
He added: "I'm not saying it wouldn't happen but we're supportive in terms of trying to do something in January to help the players and try to bring back the injured players.
"I worry more about my team than my own position, I always have done and I know everyone's feeling the pressure.
"We've all got to find our place in this league and we've got to continue to strive to do that."
Despite the endless speculation in the media and and on Twitter, he has no particular news on a loan striker adding:  "I've said before it's not an easy task to bring players in at this time of the season.
"We're looking at loan players rather than a permanent and I think it makes it that little bit more difficult. If someone turns up and wants to talk then it can happen very swiftly.
"When David Sullivan and David Gold make a decision, the reaction to the decision is almost immediate and they try and get the deal done, we don't dither."