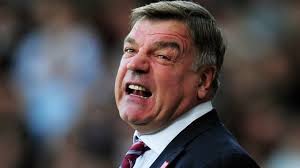 Sam Allardyce has admitted he would have been history by now had he started the season the way he is finishing it.
Sam – like everybody else inside the club – has been making some realistic assessments about life as the depressing run of results continues but continues to fight his corner!.
We reported earlier that David Gold has declared that we must win today as he looks up the division. However Sam, it seems is looking backwards at his position.
After seeing his team collect 11 points from the last 12 games he said: "Let's be honest here – if we had started the season with a similar bad run, I wouldn't be here now – I would have been sacked. That's a fact.
"We didn't though. We might have begun a little slowly but when we hot our stride we were magnificent."
And he then made it clear he believes he has done his job this season saying: "Have I delivered what I was asked to deliver? Yes.
"But when you do not get results, criticism comes your way. Everybody has a short memory. It is my job to remind them how well we played. keep a cool head and manage the madness."