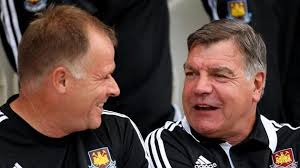 Manager Sam Allardyce is putting no value on the team's current 12th placing in the Premier League but has one stat very much in his mind.
The manager admits that the big aim remains to ensure that they always have more points than the number of games played.
No manager in the League takes stats more seriously that Sam and he declared: "That has been the case since the start of the season. Forget where you are in the league, just make sure you get more points than games played to first secure your position in the Premier League.
Then then see how far you can go. We know full well that we've got a little bit more to do."
He explained the team had exerted huge efforts in gaining recent results – "apart from the last two " to get ahead of the points per game ratio.
And turning to Manchester United on Saturday evening he added: "We have to make sure that when we come off the field on Saturday, we've got a point, if not more and try to keep that advantage in terms of how many points we've got and how many games we've played."