D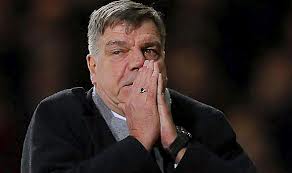 avid Gold only has to make the slightest remark on Twitter for it to make headlines  even when in fact he is saying absolutely NOTHING!
The latest example is his comment that reports concerning Sam Allardyce's new contract are nothing more than "pure speculation."
That was prompted by a story in one of the tabloids when it was claimed that however successful the season may be, the manager is unlikely to be offered a new deal and that his staff ""are certain the axe is coming for them".
Study that wording and you come to conclusion very quickly that his is not a phrase that slips easily off the tongue and smacks of fiction.
This type of rumour mongering can only damages a happy camp where the Sam debate has finally settled down as the season goes from better to possibly great.
This however, is a given: If we finish in the top six Sam Allardyce will be offered a new deal – fact!
ClaretandHugh was told by several sources that had been agreed by the board who would also love an FA Cup run which despite the Third Round draw at Everton is still very much on with our source saying:  " The situation is as it was. Sam's position will be looked at nearer the end of the campaign. Things change very quickly in this game.
"However, the board is committed to offering him a new deal should the team finish in the top six – that's been decided.
"We must remember though that the decision is as much Sam Allardyce's as West Ham who may find hiomself at the cewntre of offers.
our source said:  This isn't a case of a deal being offered and accepted. It"s not an open and shut case. Sam is very much his own man and will make his own mind up.
"The issue has received  a very big airing but nothing changes – all will finally be decided at the end of season review as ever."
Commenting on the Sam situation in a recent ClaretandHugh exclusive David sullivan said:"People are entitled to their opinions. We live in a democracy. I'd say 'judge him over the season.'