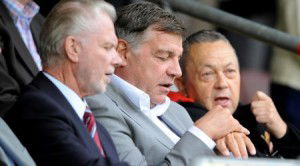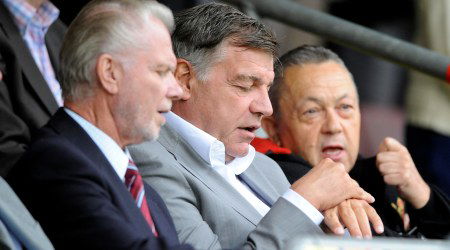 West Ham boss Sam Allardyce has claimed the club's owners have never told him to change his style of play.
Despite agreeing to bring in an attacking coach and adopted a diamond foprmation including two up Allardyce declared it "a myth" he added: "The owners have never questioned the style of play ever. They've never said to me I have to change my style, it's a myth that they have. "
Speaking at his presser ahead of the Burnley match he said: ""They want better results than last season, we all do. And we've started to do that and we're playing well at the same time.
"We've recruited well over the summer. But it's still early into the season, a truer reflection of a squad's strength starts around 10 or 12 games.
"We're in a good moment so far, I'm still disappointed our points total isn't higher than it is. We should have more than ten, at least 13 or 14 for me. But all in all things are looking good.
"The main thing for me on Saturday is to see whether the players have the mentality to remain as consistent as they have been and to see if we can get back to back wins for the first time this time this season. "
Full press conference can be found at www.whufc.com