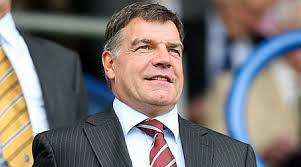 Sam Allardyce has used his weekly column in the London Evening Standard to explain that no club "from Arsenal downwards" could compete succesfully with the number of injuries currently being suffered by the Irons.
He has of course proclaimed this message many times adding "No one connected with West Ham, or their supporters, are happy at the moment but the plain truth is I can't control the uncontrollable much as I would like to."
He rapped: "I don't believe any club, from Arsenal downwards, could compete with any degree of success without their entire quota of centre-halves."
This of course is all well and good as a soundbite but I think we, and he, need to remind ourselves that we weren't that great when we had a fully fit squad were we?
Excuses – such as injuries and bad decisions – can only be trotted out for so long and however much the manager may want us to see things differently the hard, bitter, unpleasant truth is we are second off bottom.
Even with fewer injuries we were beaten by the likes of Crystal Palace, Norwich, Stoke and  Hull City  whilst being held to a draw by Sunderland. We won't go into the rest of it.
Alladyce however, adds:  "I saw Alan Curbishley after the game at Fulham and I know he says the training ground at Chadwell Heath plays a part in the injuries. Personally, I don't believe that."
Interestingly, after the criticism that's  been levelled at him about shifting blame onto players he says: "There is often the human reaction of it's somebody else's fault.
"The bottom line though, as manager, is that it is my fault because it is my responsibility. That's life and experience helps.
"I know the reasons why and I do my best to explain them. If some people outside the club won't accept the explanation, I can do nothing about that."
No indeed not, especially when results prior to the injuries he now cites as being the likely reason for our failure were less than average!
But he continues with the familiar mantra adding: "What everyone here at the club must do is get these injured players fit and, more importantly, keep them fit for the rest of the season.
We have to maintain an above mid-table performance level now to get ourselves into a position of safety. That's perfectly possible but we need everyone fit and staying fit. "