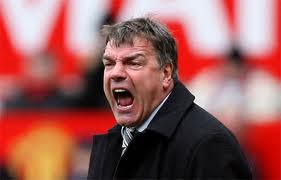 Boss Sam Allardyce blamed a lack of "resilience and determination" for the defeat at Old Trafford.
He said: "My disappointment was we played so well at Tottenham away a short time ago.
"We changed the team around to play some fresh legs but you didn't see the resilience and determination today.
"United were always going to come out fighting as they had lost two home games in a row but we didn't make life difficult for them.
"I looked at the stats and Manchester United are not very good in the second half if they are drawing at half-time.
"But we gave them two goals early on with some poor play and made it easy for them.
"The referee should have given us a penalty, I've seen them given here, but it wasn't given to us."