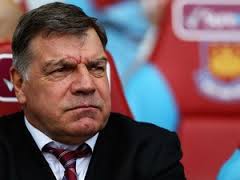 Sam Allardyce again found himself discussing the officials at the end of a fiercely fought 90 minutes and this time with every justification.
Ref Anthony Taylor was in shocking form for the Liverpool winning spot kick in which he judged that goalkeeper Adrian hadn't played the ball.
But Allardyce said: "He clearly didn't and every week we are talking about the officials. We should have been talking about how we took the game to Liverpool at every opportunity and tested them.
We saw the ref giving decisions from 60 yards away when the assistant hadn't raised his flag when his was 10 yards from it.
"We have to sort this out at the highest level. No ref goes out there to be anything less than honest but all these years on after professional referees we are still having these situations.
"I have to say it as I see it and speak out without getting into a fine situation but it had an effect on the game. I'm disappointed and the lads are disappointed.
"As I say, my concern is that we are talking about this every week and I feel let down by it all"