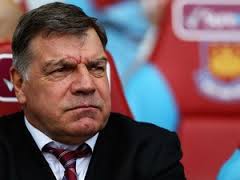 Manager Sam Allardyce has admitted things need to change at the club if we are to progress next term.
At the same time as 11 club websites joined forces to launch a poll over his future the boss has spoken about his own concerns.
He admitted at www.thisislondon.co.uk: "It's been a tough season. The players and myself are always learning and we have to try and develop a team and move on to the next level.
"Last season there was an overachievement, this season we have underachieved.
"There are circumstances why that has happened and we need to change but not too much.
"We need to evolve but the difficulty is the financial market is unbalanced. If everyone had the same amount of money to spend it would be much easier."
Allardyce , a committee member of the League Managers Association, also joined the criticism over the way they handled David Moyes's sacking.
He said: "The process involved in the sacking of David Moyes looked flawed. From the outside, and not knowing the full facts, it didn't look very good.
"The way it appeared, David knew his fate before he was told.  If that's the case, it's a great shame for David and United."