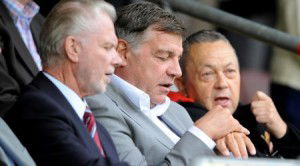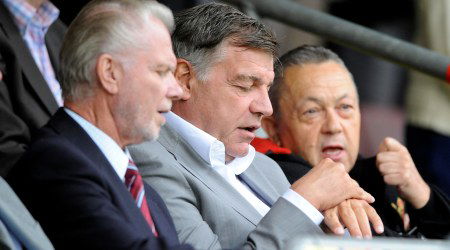 Manager Sam Allardyce has as big a say as ever in the Hammers  transfer wheeling and dealing.
Early summer showdown talks have given way to a three way "business as usual" process between co-chairman David Sullivan, vice-chairman Karen Brady and the manager.
It was the boss who was the driving force behind the move to grab Cheikhou Kouyaté from Anderlecht.
And it's the Allardyce list of players which is being worked to as the club continues in its bid to strengthen in all areas.
Widespread cynicism the board would be moving in on Allardyce territory has been firmly dispelled.
Many fans took the view that Sullivan and Gold were ready to leave the manager with greatly diminished powers after insisting on an attacking coach, new head of recruitment and adopting a more hands-on approach to signings.
But co chairman David Gold put the position very much in perspective when making the situation between the main players clear.
He said:  "We had a very frank talk about everything at the end of season review and it's well known the board are taking a closer look at incoming players.
"But obviously the manager remains as involved as ever in everything that's happening – it couldn't be otherwise.
"We'll all be very happy when the transfer window is closed and we have done our business. In the meantime, all of us are working very hard on bringing in the right players."