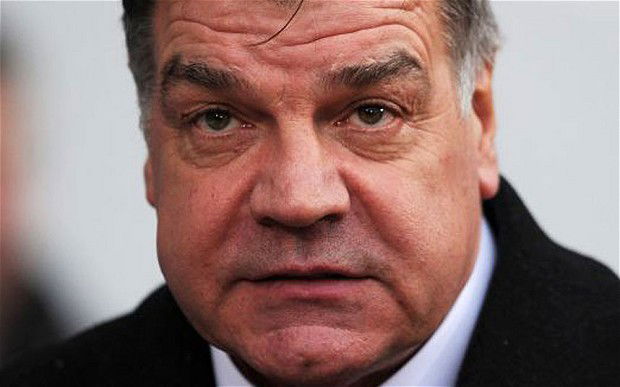 I've been attacked many times on forums as a Sam hater! In fact I hate nobody – far too strong a word.
So before writing this piece I went back through the various pieces I have written on the manager this season to decide whether that's justified as a perception.
To be honest I couldn't have been a lot fairer; there have been times when I've praised him to the skies, others – notably at the start of the season – when I said we all needed to reserve judgement and others when I've gone for the throat after particularly poor performances.
The truth is I am not a fan of Sam Allardyce as a manager or a man. He has down the years made a practice of filling his teams with journeymen pros as he has adopted a "survive at all costs" approach.
It's why very few kids have emerged from his set-ups as he has fulfilled the objective of becoming, by and large, an eight, nine or tenth placed manager – with of course the odd exception.
As a man I find him arrogant, stubborn and an excuse finder for defeat but ready to glory in his self-given Allerdici title when it all goes right. Not good.
Whichever way you want to call it – Sam Allardyce is not a winner -never has been over the 20 years or so he's managed.
I gave my knee jerk reaction to the events at the Boleyn earlier this afternoon but the facts are that today we were appalling – again showing the unacceptable face of a side which has lost the knowledge of how to win.
Here's the League record since Christmas:
Played 10 Won 1 Drawn 5 Lost 4 Pts 8
That simply is not good enough, nor is it acceptable to remind us that we played very well against  the likes of Arsenal, Manchester United and Spurs because the playing well yielded one point from nine.
This afternoon we have slipped into ninth place with Chelsea and Arsenal on the horizon. The bright new dawn has turned into a dank, dreary evening and the only person you can point a finger at is the boss simply because he's the bloke in charge. He has to make things happen.
If he doesn't, he has to go and I believe he is now a busted flush with nothing left to offer West Ham United.
The owners got it right when appointing a man who is a survivalist, handed him the biggest transfer kitty of any Championship club but even then were forced to sweat it out as he got us up via the play offs when it should have been automatic.
But I believe they will get it completely wrong if they decide to let him stay because winning  things is simply not in his pedigree or it seems his nature – 4-0 defeat at West Brom. Blimey!
We need far far more than Sam has produced in his career when we move into our new home with all the high ambition the club has placed on that.
Don't ask me who the next boss should be. I don't know who is available or indeed wants the job so any name I put forward would be pointless  anyway.
What I do know is there are many who can keep teams in the Premier League and some – like Pards ( remember) who can take us much closer to a trophy than Sam Allardyce has managed.
So Daves, it's time to be brave. Thank him for his services, shake his hand and watch him head for Hull, Queens Park Rangers or even one of those foreign clubs which he thinks his could manage with ease.
Bye Sam – it really is time to call the cab!