by Hugh Southon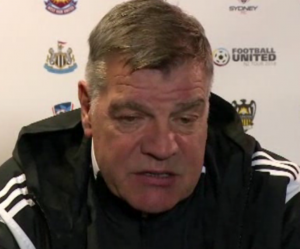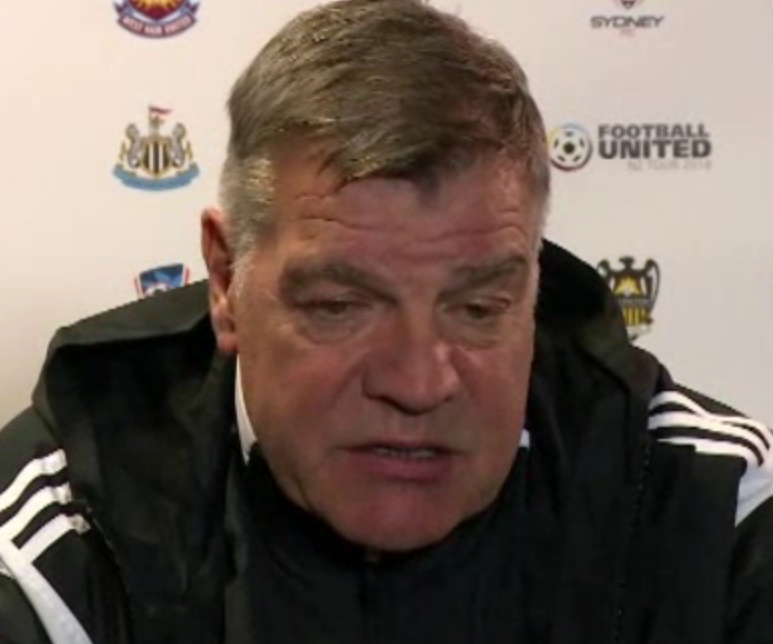 Maybe it's just my imagination but there seems to have been a definite change in Sam Allardyce's body language during pre-season.
I first noticed it during the New Zealand tour when despite some shocking performances against Wellington Phoenix and Sydney FA he flicked barely a muscle in the dug-out.
This is of course very un-Sam like. For we all know him to be an all-action, all-screaming all-chewing geezer who is on his  feet at the drop of a poor decision or performance.
But there was nothing, absolutely nothing from him as the team put in a couple of seriously shoddy performances.
Not much changed in Germany but I can't speak for the Sampdoria match which wasn't shown anywhere although ClaretandHugh's reporter at the game didn't notice a huge amount of dug-out anger or activity.
I'd forgotten most of this until I turned om Sky Sports this morning and saw football's most notorious love/hate figure discussing West Ham this summer and onwards.
It was like listening to most of the usual cliches by rote…there just didn't seem much heart in any of  it.
He spoke of the new signings, the new average age, the upcoming game this weekend, a possible Sakho deal and the football world at large.
But it wasn't so much what he was saying that interested me as the way he was saying it – there was a resignation, a going-through-the motions and his voice inflections changed very little throughout.
It simply didn't sound like the usual Allardyce. There's been a change and whether this is my imagination,  the new fan friendly Sam or a bloke who knows whatever happens he just can't win, is hard to tell.
Sometimes you have to trust your instincts! Mine are that Mr Allardyce is facing the toughest season of his managerial life and knows it.
The first half a dozen games are going to be fascinating for I can't ever remember a manager being under this sort of pressure before a ball is kicked.
I just wonder if the strain is starting to show!
Take a look at the interview on Sky Sports and make your own minds up.