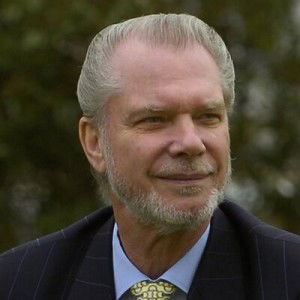 Could there be a more dreary, disruptive and disappointing climax to a season gone badly wrong?
Tomorrow it's rock-bottom Burnley at the Boleyn for a game in which there's little interest or enthusiasm – it should all have been so different.
Over recent days we have seen our co chairman DG abused on Twitter because he claimed injuries contributed towards a lack lustre performance at QPR before later declaring himself "tired" of abuse directed at the club with one follower calling it a "joke."
Meanwhile the team's general form and results is nothing less than appalling with the managerial situation remaining entirely at the forefront of most people's minds.
It's all so West Ham. You don't need a time machine to revisit Hammers history…2014-15 is a repeat of 2013-14.
Little or nothing, including the League position, has changed and once again we await an end of season review with not a day going by and  the managerial situation not being discussed,
In a word West Ham is once again in a "mess" with fans demanding answers, not getting any and thus venting their spleen all over Twitter at David Gold or any other handy target.
There sole reason for this is the the Sam Allardyce situation.
Once David Gold had described himself of "tired" of  Twitter abuse and later said if he and David Sullivan weren't wanted they could leave, the real issue emerged.
A huge number tweeted that it was all about the manager. One claimed that if DG wanted an end to the Twitter twatter  he should get rid of him like NOW …it was a theme rapidly taken up by many others.
None of it was about DG – it was about the manager and it always will be until the matter is sorted. DG will understand that as he nurses the hurt inflicted by non-thinking keyboard warriors
The Davids are friends to this site and we know they both read it with DG often being good enough to grant us interviews. The know how the fans feel – trust me on this!
David Sullivan made his position clear back in November during a question and answer session with us. Here's a reminder of what was said:
CandH: There seems to be a constant war between the pro and anti Sam brigades. Do you have a message for them?
DS: People are entitled to their opinions. We live in a democracy. I'd say 'judge him over the season.'
Most will feel we are now in a position to do that despite four games being left.
The reality is  there has been little or no progress either in league position (that may change for better or worse!), the atmosphere within the club is as grim as ever, and the type of football for the second half of the season is where we were this time last year despite demands for something much better by fans and board alike last summer.
Within a few weeks the manager's fate will be revealed. Until then however, let's lay off the co chairmen because effing and blinding on social networks will make not a blind bit of difference to anything.
I have believed for a long time that a new manager will be installed this summer and I think that will be good for West Ham United and Sam Allardyce.
Despite a bright start we are again in the pack of also rans. It's been like backing a horse and watching it run a great first mile before fading into the no hope category long before the end.
David Sullivan has been in the racing industry as well as football for 25 years – he will get it!