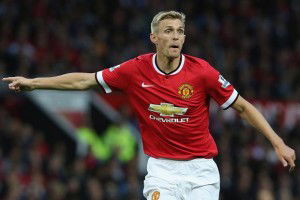 There are many things I may dislike about manager Sam Allardyce but for one thing I'm grateful – he says it as HE believes it to be!
As a result it allows bloggers across the West Ham universe to give their view on virtually everything he has to say which at the very least keeps us in words. We could have Steve Clarke or a ton of others with little or nothing of any real significance to say.
Even Sam's throwaway remarks present a fund of ammunition as was the case yesterday when after the Darren Fletcher deal had broken down he was moved to declare: "Thank God this transfer market is closing – it's been a disaster."
Whichever position you take as a blogger you will get almighty 'stick' when commenting on this particular manager for he truly does create extreme reactions – you either love his management techniques with a passion or loathe them to the point of near hatred.
And in raising his thoughts on Fletcher he's managed to raise the temperature again. To suggest that not signing him is a disaster does a tsunami wave or earthquake that kills hundreds a disservice.
And in footballing terms it's not a tragedy either. This was a thirty year old with a dodgy recent medical and injury record who wanted around £11 million over three years to join a club already feeling the pinch via FFP.
Had we missed out on a quality central defender – a position which has moved from potentially problematical to very difficult indeed following yesterday  – I'd have shared the Allardyce concerns but he made no moves whatsoever in that direction and is now screaming "defensive crisis."
Most people have recognised the problems at the back where both James Collins and the often fragile James Tomkins have had more than their share of problems for weeks.
It wasn't rocket science to work any of that out so  why and how Sam was ready to offer such a massive contract to a midfielder rather than seek out a decent defender is a total mystery.
Yes, Big Sam creates big reactions…Nolan, Carroll, the refusal to play Sakho and Valencia together, changing the diamond – the list goes on and on.
But missing out on Fletcher a disaster? Sam you are surely having a laugh!