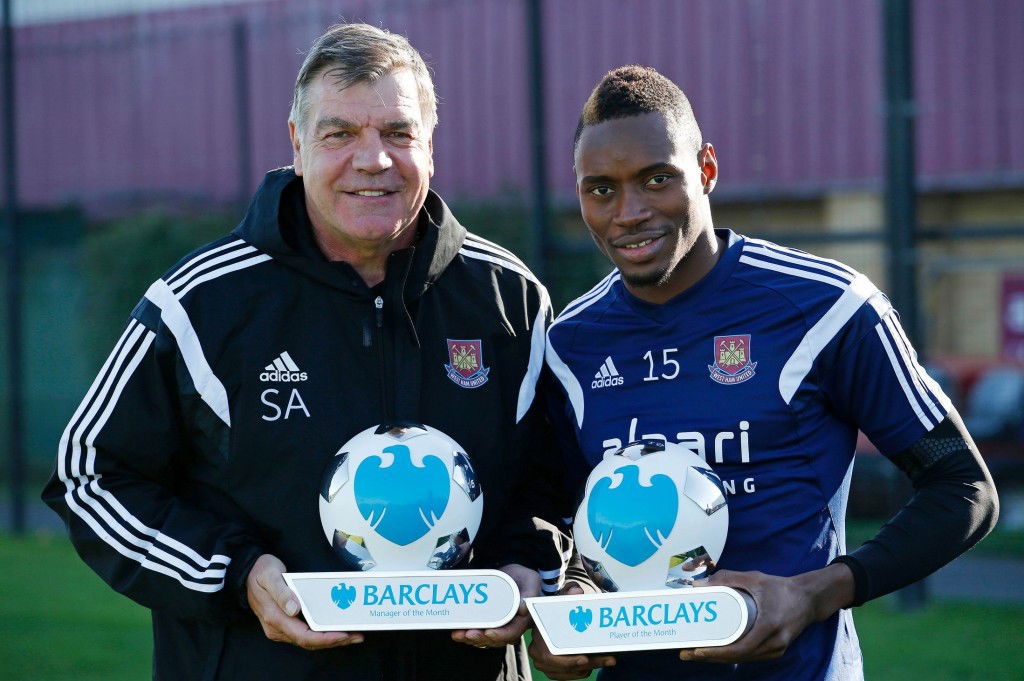 Poor old Sam got a bit hot under the collar earlier today when  spitting  chips in the direction of Diafra Sakho and the West Ham boardroom – which of course is situated in David Sullivan's des res.
That of course is where the player turned up earlier this week sparking more speculation of a new contract – a story we published exclusively back in October when explaining it would kick in after 25 games and that DS was keen to offer a " reward for excellence."
If  anyone doubted the story, Sam kindly all but confirmed it  in his little outburst today when after snapping that the player didn't need a new deal added: "Players don't see it that way do they?"
"If they think it is time for them they don't give a monkeys about anyone else. They just get on with their own thing."
Coming from the man who has become elevated to the world's 13th best paid manager some might find that a tad ironic but Sam wasn't done.
As the manager I don't think he would become so animated on the subject if he knew it not to be true so rest assured Diafra is getting his deal!
He added: ""If he is going to get one ( a new contract), it will be out of the fact that the chairman and ourselves think that we are going to re-adjust the contract he has now."
The big question then is when. It's not going to be over the festive period, nor whilst he's away at the African Cup of Nations. The  25th game is likely to be against Burnley on May 2 should for example Senegal go all the way at Afcon.
Sam's suggestion, whilst talking about the issue, that players don't give a monkey's, seems a bit unfair given that this is all David Sullivan's idea anyway and in ClaretandHigh's opinion exactly the right one to make..
However, on this occasion we're delighted that Sam has decided to give it large on the issue for now even the doubters will know that the player is going to get something close to what he's worth.