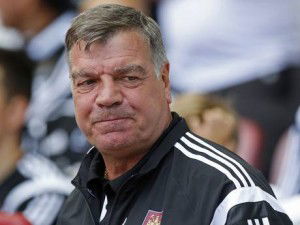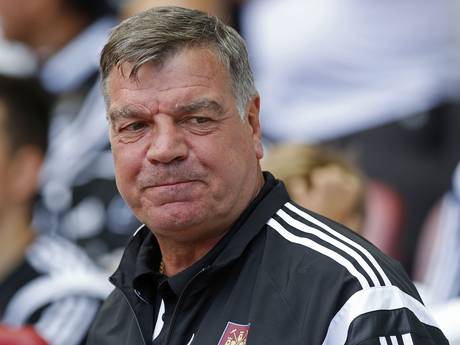 By ClaretandHugh
Staff Reporter
There's a huge amount of huffing and puffing in post-match press conferences so we've cut to the chase. Here's the best bits from Sam Allardyce's presser after today's brilliant 3-1 win over Swansea
Can it get any better?
"I hope so! We can stay as consistent as we've been over the past nine games, I think one defeat, three wins in nine days has not been matched by anyone else in the league, it shows the size of three wins at this stage of the season. We're third in the league now and we've got a nice gap to the team below us, we've just got to try to maintain it now."
Carroll's best performance?
"I have to say it's very close to it. When he's scored two at the end of it, you have to say his movement and the quality of our balls into the box was very apparent all season. Andy scored two with his head today because of the quality of the deliveries. Someone said that people don't seem to talk about how good a technical ability it is to meet a ball in the air and guide it into the right place and players, not just like Andy but also Sakho, are very good at it.
"I think he's at 100%. He's not quite there with match fitness but he's 100%. Because he scores two he's going to want to run around more and get the hat-trick. We thought about taking him off but decided to leave him on to let him try to get the hat-trick."
Is Carroll the best big man? 
"Bony's not bad. I think he's on a par. We saw his goalscoring ability today, not with his head but his foot."
Alex Song
"He gives us a little bit more, with how composed we can be. We've earned a bit of respect now, with teams who sit back, and Song can break that kind of system down with his passing. He's very calm on the ball and waits and picks the best ball as teams sit back. I think we'll come across that more and more as the season progresses.
Red Card?
"Mike Dean told me it would have been a red card all day long for the goalscoring opportunity. If Sakho had scored, he'd have disallowed it, as he'd already blown. It was a goalscoring opportunity."
Contract extension?
I said, as always I've been in this position before. We started very well. Sooner or later we'll sit round the table and talk about it."