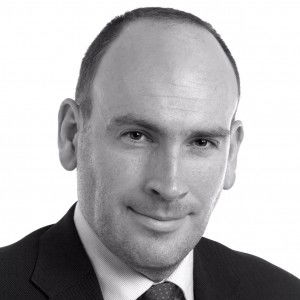 I make no secret of my dislike for BBC Sports Editor Dan Roan.
Like many others  who share my feelings, I firmly believe Roan has an anti-West Ham agenda which he has pursued at every opportunity for a number of years beginning with his views on the club benefiting from our occupation of the publicly funded London Stadium.
It's a topic he returned to at every opportunity, as if it was a personal campaign he was unable to or unwilling to give up on. He was also quickly in front of the cameras again when HMRC were 'invited' to examine documents at our club, and others, in relation to their more general enquiries of tax matters in football.
Roan, of course, chose to describe the visit to the LS as a 'raid', possibly seeking to give it greater emphasis? You decide!
But whatever my previous thoughts about Roan have been – the man has sunk to a new level and a new low with the apparently 'mocking' comments he made, captured by a live microphone, on the private life of Leicester City Chairman Vichai Srivaddhanaprabha.
Comments uttered despite being surrounded by grieving supporters, hundreds of touching floral tributes and shortly after Vichai's widow, members of his family and the Leicester City players and club staff had been in the ground paying a solemn tribute.
It would be difficult to imagine a more inappropriate time, place or occasion for such comments to be expressed by anyone, certainly not by someone like Roan in such a privileged position.
His brief for being at the King Power Stadium on Monday as a BBC 'heavyweight' was surely to add empathy to what was clearly a very solemn occasion. Well he certainly fell well short on that score.
Since then Roan's appalling comments have been aired, widely circulated, and roundly condemned. In response the broadcaster himself has posted a short and frankly unacceptable apology.
The BBC for their part has said "This was an ill-judged comment made in a private off-air conversation for which Dan has apologised."
I for one believe that's simply not enough. Would Roan himself accept such a brief response had he been, in his role as a journalist, pursuing anyone else for the same 'crime'? Of course not. Neither should we.
More importantly neither should the grieving family of Vichai Scrvaddhanaprabha , Leicester City Football Club and the devastated fans and people of that club and city. They deserve more than that!
Let's not forget a certain Andy Gray and Richard Keys lost their jobs after being overheard making derogatory comments about a woman, and rightly so. As bad as that was, to me this is worse, given the circumstances.
The abrasive and outspoken Roan should either do the honourable thing, fall on his sword and resign. Failing that the BBC should act as the decent, fair-minded morally aware broadcaster they claim to be, and sack Roan without further delay. Nothing else will do