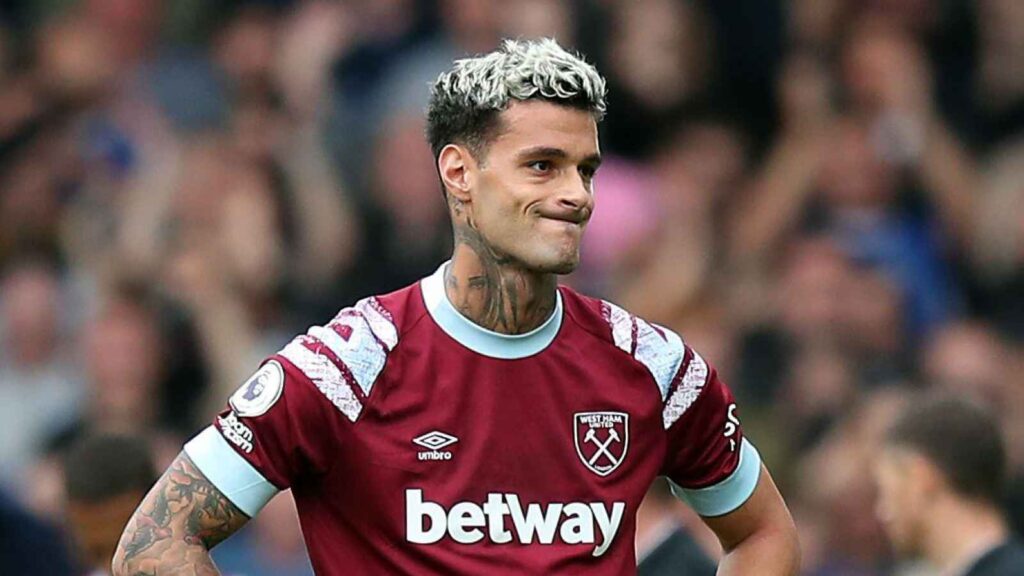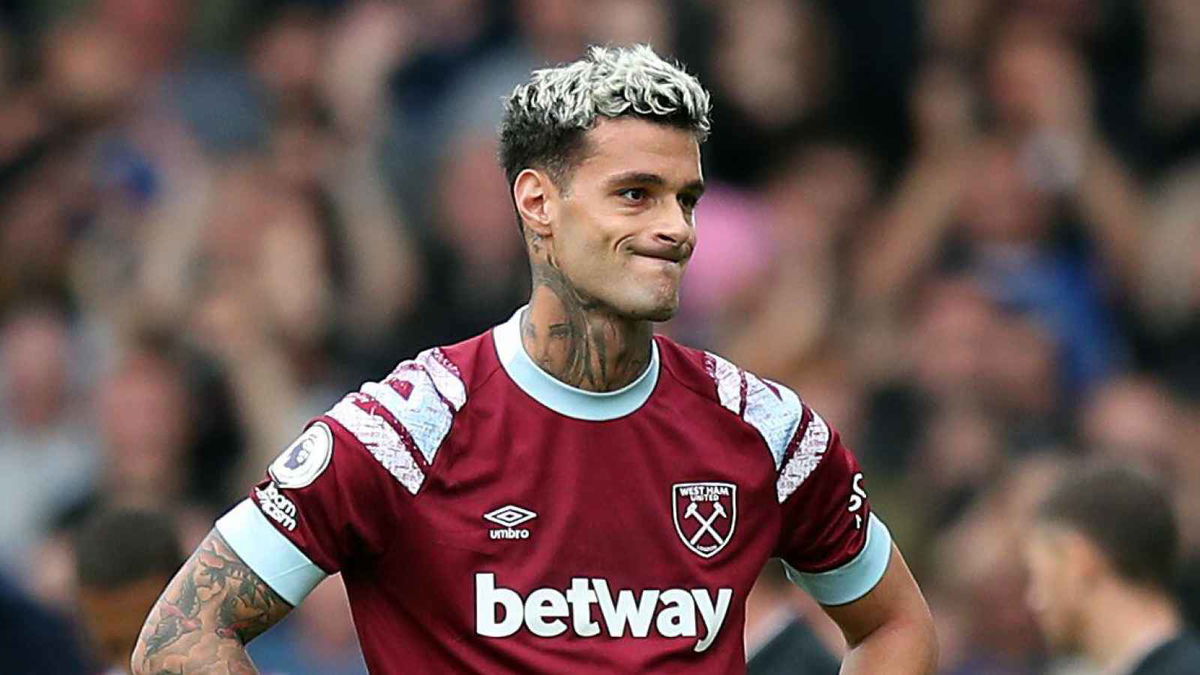 Hammer Gianluca Scamacca has taken to social media in the last hour to claim he will be back soon.
Scamacca posted a photo of himself on Instagram which simply says 'Soon Back' which is as good news as it gets given there have been reports he could be out for a month and possibly mopre
Ahead of beating Everton last weekend, West Ham manager David Moyes said of Scamacca's knee injury that he had received PRP injections in his knee didn't know when that would mean he would be available.
PRP therapy uses injections of a concentration of a patient's own platelets to accelerate the healing of injured tendons, ligaments, muscles and joints per NowNews West Ham – Six Foot Two (6foot2.co.uk)  .
With Danny Ings injured and Mikey Antonio having not been in the best of form, Scamacca's return is really important.
It could mean that his progress will ensure the Hammers do not have to look for another striker in this transfer window.