By Simon Leyland
Gianluca Scamacca has been at the centre of much attention since the weekend when an image appeared of him in the dug out apparently looking disconsolate at not appearing as a sub against Villa.
The clue word in that sentence is 'apparently' as not every picture tells a story, rather that the snapper has sent many pictures to his news desk and one helps the angle they want to promote – sadly it's how the media works.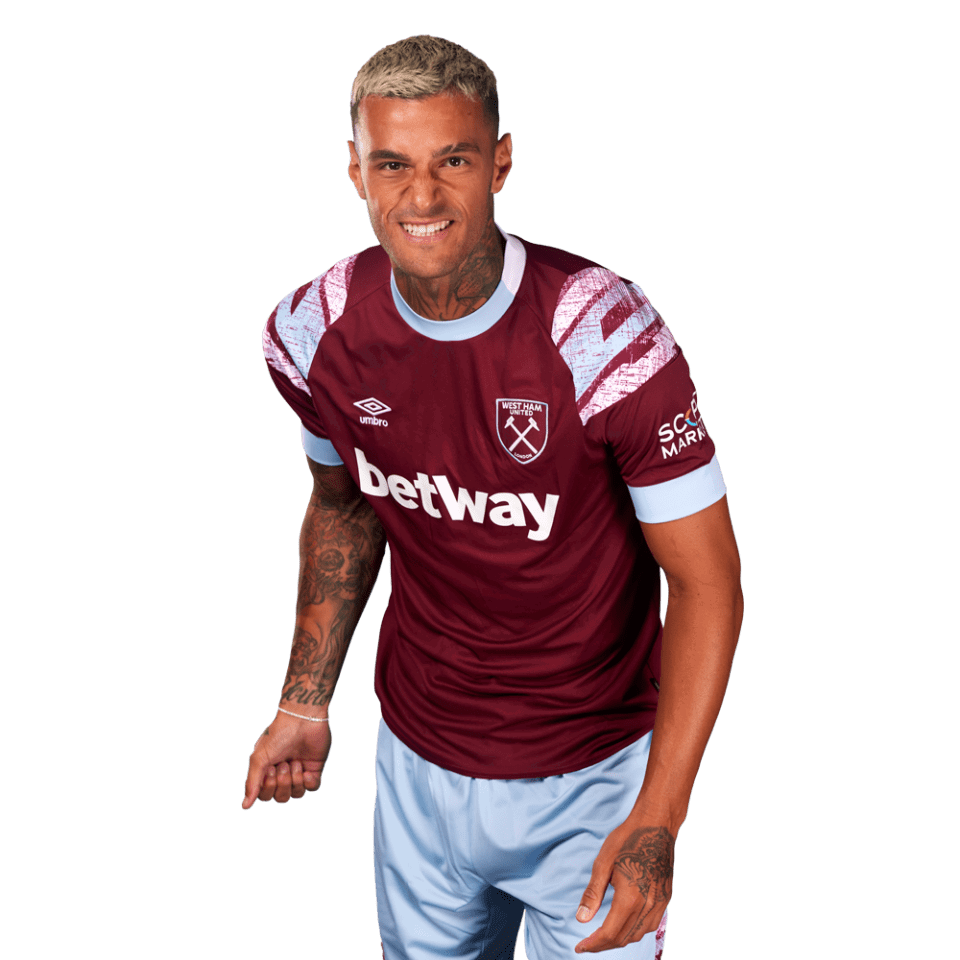 It promotes future stories about a possible move as is the case today in the influential La Gazzetta dello Sport where it is claimed  Juventus will make yet another ( third and counting) attempt to sign our 30 million pound striker if, and it is looking likely when, Dusan Vlahovic or Moise Kean leave.
Juventus are long-time admirers of the Italy intentional who has scored seven goals in 26 appearances across all competitions this season.
But David Moyes has indicated he is likely to start against Larnaca tonight and should he do so the young man has a real chance to show his commitment to West Ham and put a lot of stuff to rest
It is always difficult to separate the wheat from the chaff with all these stories doing the rounds, but I think it is safe to assume that Scamacca may be feeling  unsettled at the moment – a top performance this evening will help him enormously.