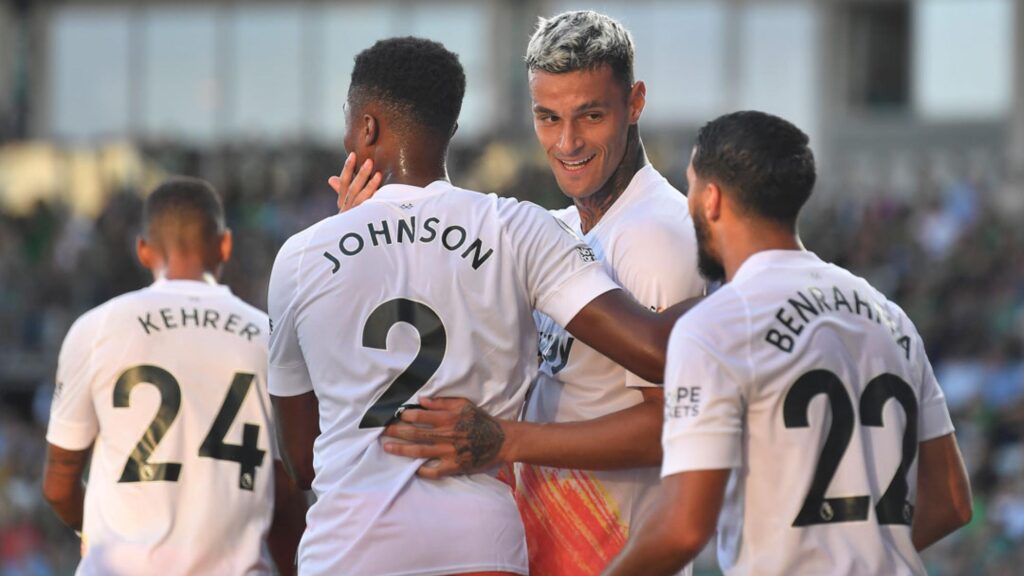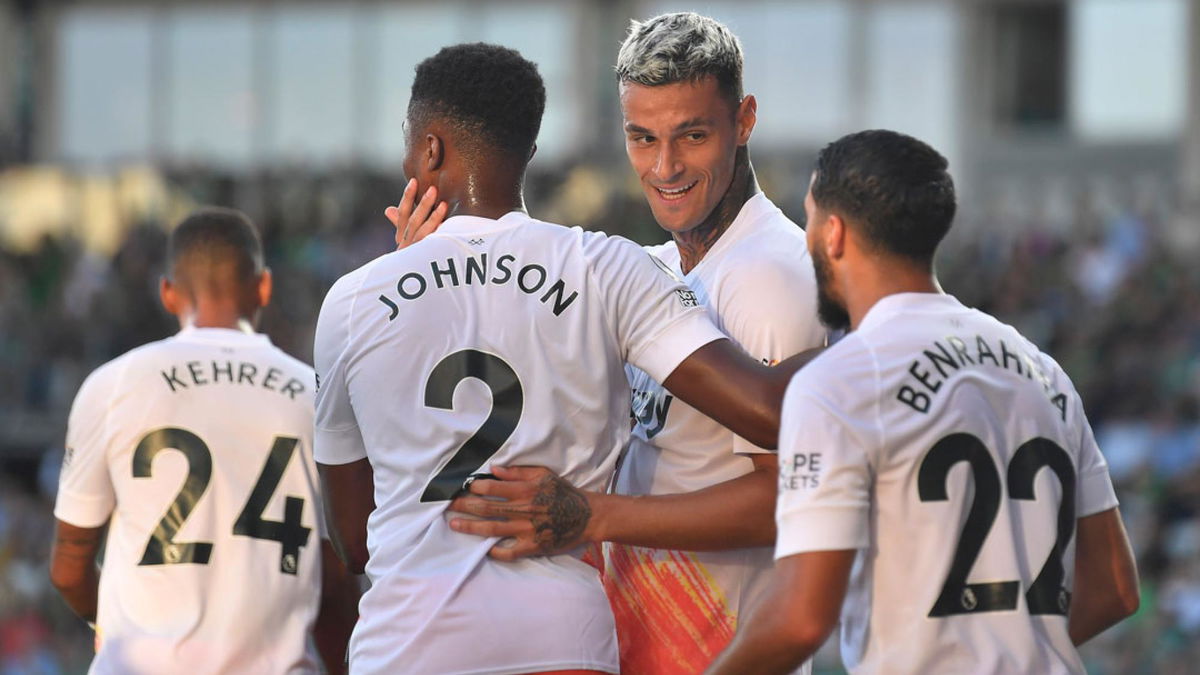 Gianluca Scamacca appears to have a chance of making the game against FCSB at the London Stadium tomorrow night (Thurs).
David Moyes is all set to ring the changes for the European Conference clash and is seemingly reasonably confident the Italian could make it.
That would be a result – notably for Michail Antonio – who has been in action whist the club's big money summer arrival  has suffered problems with his teeth.
Scamacca scored in both legs of the qualifying clash against Viborg and would be a more than useful addition should he be available for the game.
Despite being in fine form over recent games Mikey will need a break soon although it's clear the arrival of Scamacca has contributed to the upsurge in the 32 year old's form.
Moyes was ready to give clues that Scamacca may well be available for the game making it clear exactly what his position is telling the pre-match presser: "Scamacca has only just started training but we're going to try and get him back, if we can. He's trained today and he's getting closer to fitness."