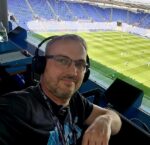 By Gonzo
Like many others, I was left a little baffled by Hammers boss David Moyes double substitution against Chelsea on Saturday. Said Benrahma was not having a good game, so it was no surprise to see him depart the pitch in favour of Flynn Downes.
The other half of the managers tactical switch was a lot more puzzling and surprising however. As the fourth official held the impressively illuminated substitution's board aloft, I found myself doing a double take and checking the squad numbers. Danny Ings for Michail Antonio was the managers choice, and it was a real head-scratcher.
Antonio had just softened up the Chelsea defence to such an extent that they'd started fouling him. They were clearly struggling to deal with the forwards physicality and had just conceded a free-kick following an impressive turn and drive. I was pleased to see Ings enter the field of play and thought he'd be the perfect foil for bully boy Antonio.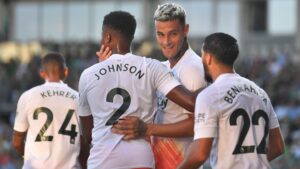 Moyes of course had other ideas and proceeded to partner the diminutive Ings with the. . . erm . . . diminutive Jarrod Bowen! Almost immediately normality was restored to the Chelsea defence who dealt with both players comfortably.
In Danny Ings, West Ham have signed a proven goal scorer but I'm not confident that he can thrive in David Moyes lone striker role because he's neither strong nor fast. He'll need a partner and ideally one who compliments him, so step forward Gianluca Scamacca.
Apparently the Italian forward has declared himself fit via social media (that's how it's done these days), and this can only be a good thing. I can't believe for a second that Moyes has signed a striker unsuited to his system, so I can only assume he has a plan in mind. Whether we get to see that plan against Tottenham is unlikely, but if Moyes wants goals then he has the answer staring him in the face.