By Hughie Southon
David Moyes is looking for far more from Gianluca Scamacca some of which he believes should have been learned at eight years old!
He  scored with a screamer against Leeds but he wants to see the marquee summer signing scoring goals of all types if he's to become a 15 or 20 goal a season man.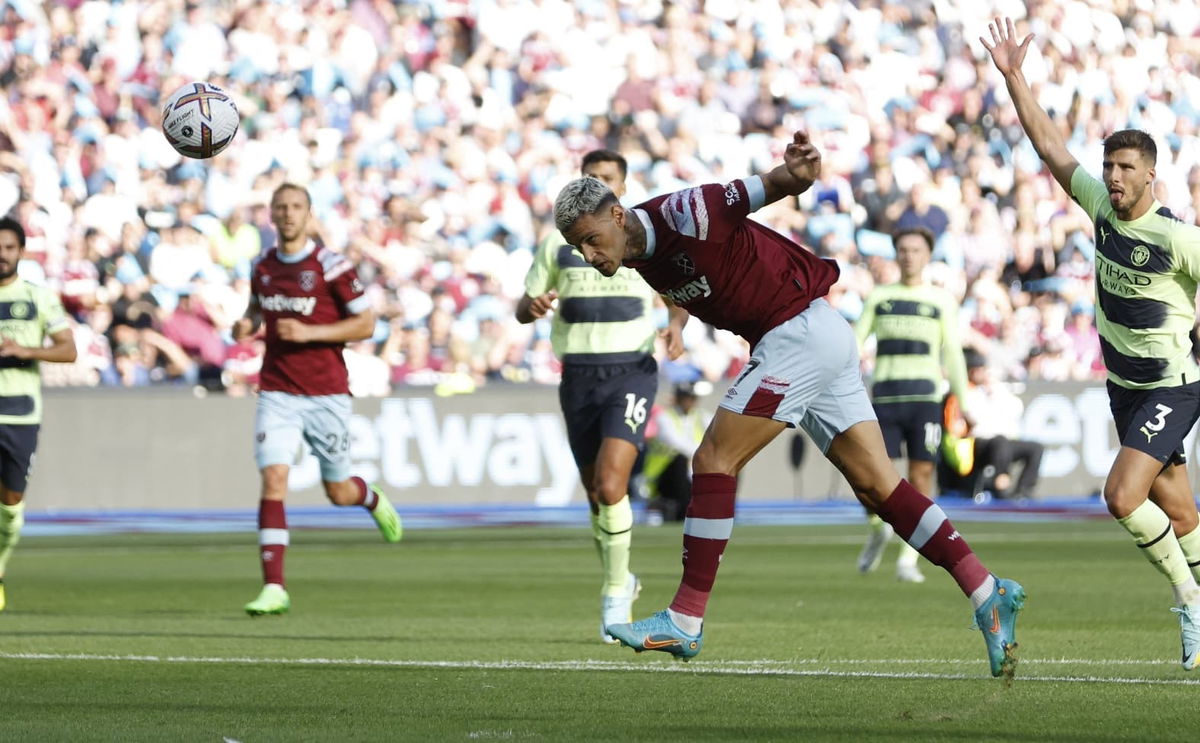 Speaking to reporters the manager said: "We enjoy his link-up play but if you want to be a 15 or 20-goal a season man you need some tap-ins, you need to slide across the goal and get in front of people.
What he's got is three or four a season in him like against Leeds, he's got great ability to score from distance but I think everybody who watches football or plays football would tell you if you're going to be a centre-forward you need to score with your head, you need to score with your feet in and around the six-yard box.
So I don't think that's a difficult thing for a centre-forward, if you are going to be a centre-forward that's skills you learn as an eight-year-old ' how am I going to score?'.
So I don't think it's something Gianluca doesn't know, I think it's something he needs reminding of, getting in the right positions.
And we've maybe not delivered enough good enough balls at time to pick him out so we need to get that better.
 We've all had teachers, we've all been taught things but in life you have to find a way of how you do it yourself. How you find a way of scoring.
There's a lot of coaching going on but the players have got to be the ones who stand up a little bit and say 'I understand what you've told me, now I'm going to put it into action'.