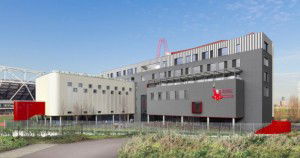 Hammers Legend Bobby Moore is set to inspire a new generation in an East London school bearing his name.
The Bobby Moore Academy is set to open in September next year and will eventually see 420 primary school pupils and 1,000 secondary school students on the register.
Fittingly, it is located very close to the former Olympic Stadium, where West Ham will moving to this summer.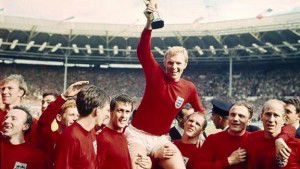 School Principle Stuart Burns said: "In a year when we celebrate the achievements of our 1966 World Cup winners, it is with great pride, and of great significance, that we are honoured to be allowed to name the academy after one of the country's sporting heroes, Bobby Moore. He was from the area and achieved something that no other British person has done before or since. He believed in something, worked tirelessly to achieve it – and did so with dignity and humility. He truly encapsulates our ambitions for our young people."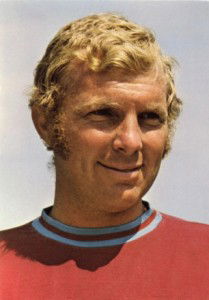 Stephanie Moore, the footballer's widow, said: "I have no doubt that Bobby would have been as pleased as I am to be associated with this school.
"He believed passionately in education and its role in ensuring that young people don't just leave with qualifications, but they are ready to positively contribute to their families, communities and maybe even their country.
"I look forward to seeing the academy help its pupils to succeed and excel. It is a privilege to know that Bobby will play a part in this."
David Goldstone, the chief executive of London Legacy Development Corporation, said: "We're building thousands of new homes on and around Queen Elizabeth Olympic Park and schools are vital parts of ensuring these new communities are a success.The Bobby Moore Academy will be an excellent addition to the park and with the world class sports venues, and institutions such as the V&A and UCL East coming to the park, the academy will have some of the most inspiring sporting, cultural and educational venues in the country on their doorstep."
For more about the school, visit bobbymooreacademy.co.uk