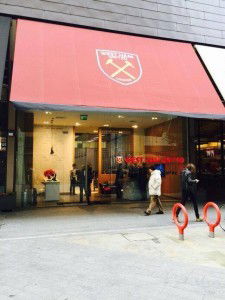 West Ham Season Ticket holders in Band 1 will start their appointments next Tuesday to choose their seats in the Olympic Stadium for the 2016/2017 season.
Until now all appointments at the Stratford reservation centre have been reserved for corporate customers and the 808 bond holders but regular season ticket holders in the Betway West Stand and the East stand will start their appointments from Tuesday 19th May.
The process for band 1 ticket holders will continue until July when Band 2 choose, Band 3 start choosing their seats in October leaving Band 4 ticket holders December to February.
Each Band 1 season ticket is entitled to bring two new guests with them to become new season ticket holders along with an unlimited number of existing season ticket holders in any band under the grouping policy.
Season Ticket Holders will be asked to pay a non-refundable 25 per cent deposit of their total ticket price at the end of their Reservation Centre appointment to secure their seat. The remaining 75 per cent will be due by June 2016.