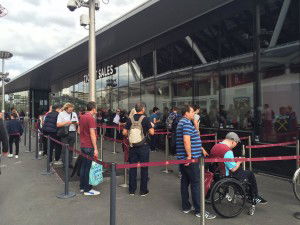 West Ham's season ticket renewal can be compared to an interest-free loan to the club to provide vital cash flow during a financial crisis in football caused by the pandemic.
This time of year Premier League football clubs budget to have their bank account full of season ticket holder's cash.
West Ham usually banks around £23.5m of season ticket holder's money over the summer.
The Hammers have already been forced to refund £10m in tickets and corporate hospitality from last season and the forecast for this season is also grim.
The club have asked for 100% of the season ticket money before a deadline of 28th August with games refunded back to supporters banks or debit cards 30 days after a game is played behind closed doors or an unsuccessful ballot.
Next season start on 12th September but the government says supporters will not be able to return until October at the earliest and even then may be reduced to 40% of the stadium capacity.
The club has budgeted to lose up to 75% of this season's ticket revenue in a worst-case scenario and that would mean up to 75% of the upfront season ticket money being refunded game by game.
The club yesterday added an option 3 allowing supporters nervous of returning to pay just 30% upfront but they will be excluded from the automatic ballot and will be expected to pay the balance if stadium capacity hits 70%
West Ham are not alone with this strategy with Southampton also asking for money upfront while refunding season ticket holders game by game. Other clubs are likely to follow with the model which will most likely become the new normal in the Premier League.