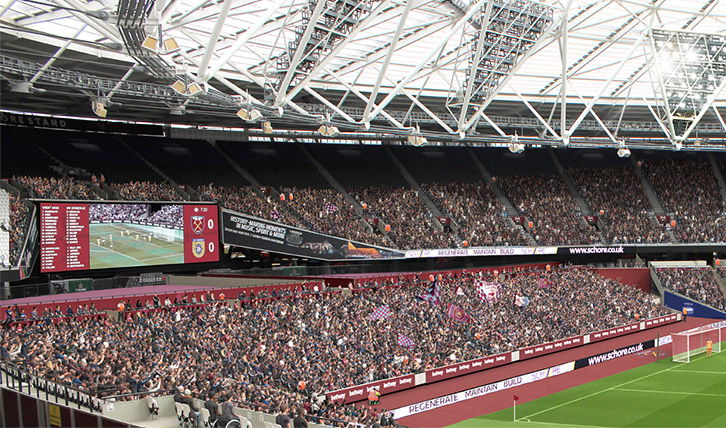 West Ham has written to London Stadium season ticket holders in Sir Trevor Brooking and Bobby Moore Lower stands.
The letter (below) from the director of ticketing, Nicola Keye explains the club will endeavour to move each season ticket holder to the closest equivalent seat they currently occupy.
The club says they will write again to each supporter affected with a detailed plan of their new seating location once designs have been finalised by Arena Events Group.  AEG is the company that won the contract to square off and rebuild the lower stands behind the goals while bringing them closer to the pitch.
If season ticket holders are unhappy with their new location they will receive priority for the relocation before the start of next season.
London Stadium owners LS185 will fund the cost of rebuilding stands which will considerably reduce annual moving costs. The contract is reported to be worth £11m.