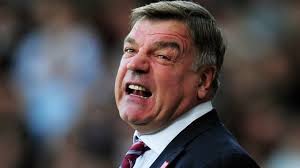 West Ham's season ticket holders are more opposed to Sam Allardyce than any other group of supporters.
The big poll conducted jointly by 16 Hammers websites  saw a total of over 13,000 vote against him.
The conclusion was that Allardyce was buried under a landslide with  77 per cent wanting him gone to 23 per cent voting in his favour.
A total of 3,400  season ticket holders from the 20,000 who buy on an annual basis, voted in the poll.
And that produced a result of  2,738 wanting him to go with just 662 wanting him to stay – or 80.5 per cent against to 19.5 per cent.
The figures and demographics are currently being closely studied by the poll's organisers who hope to come up with more trends over the next few days.
Meanwhile, the result is known to have shocked the club's owners, David Sullivan and David Gold who will call a board meeting at the end of the season to decide their manager's future.
But a trusted source told ClaretandHugh: "Everything is falling apart from Sam. The board feel very uncomfortable with the amount of disunity among the fans and know something must be done.
"All the vibes inside the club today are that it's all over for Sam but where they go for their next boss is very much a vexed question."