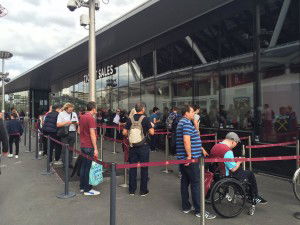 Yesterday West Ham announced their season ticket refund policy but what are other Premier League clubs doing for their supporters.
The Hammers confirmed in a statement that supporters can request a cash refund or take it as credit for next season's ticket.
They also announced they plan to freeze season ticket prices for existing holders and extend club cash balances until 31st July.
What the others are doing:
ARSENAL
The Gunners is yet to reveal their plans to supporters.
ASTON VILLA   
Aston Villa is yet to reveal their plans to supporters.
BRIGHTON
Supporters will be repaid in either a lump sum or via direct debit. Season ticket holders will receive five-nineteenths of their season ticket costs while fans paying for the 2020-21 season ticket will have the cost offset by the behind closed doors money.
BOURNEMOUTH
The Cherries have plans in place but say they will only confirm them once the Premier League have decided how the season can be completed. If, as expected, the season is behind closed doors then fans will have a number of options, with refunds being one of them.
Fans can claim a refund and have the option to donate to the Burnley FC Youth Development.
CHELSEA
Chelsea is yet to reveal their plans to supporters.
CRYSTAL PALACE
The Eagle is yet to reveal their plans to supporters but are expected to reveal their plans regarding supporters imminently.
EVERTON
Toffees fans have been offered a refund as well as the option to forgo part or all of their balance, which the club would then donate in full to Everton in the community.
On March 30, Leicester suspended auto-renewals for the 2020-21 campaign, and gave season-ticket holders for 2019-20 two choices. If the season is curtailed or matches are staged behind closed doors, fans can claim either a cash refund or a season ticket for next term at a reduced price.
LIVERPOOL
The Premier League leaders are waiting for confirmation regarding the remaining fixtures before making an announcement.
MANCHESTER CITY
Refunds are being processed for supporters at present, including for the Champions League tie against Real Madrid. Fans can also have it as credit for next season.
MANCHESTER UNITED
United have contacted supporters to confirm they are activating proposals to offer them a refund on any home games they will miss or a pro-rata refund against season tickets for the 2020-21 campaign – if fans are allowed back into the stadium. They also reminded fans to stay away from games played behind closed doors.
Supporters still haven't been told if and when they will be refunded for the current season. The club took payment from some supporters for next season several weeks ago and that money has not been refunded yet.
NORWICH
Supporters have until June 1 to file for a pro-rata refund. They can also choose for it to be donated to the club's academy or the club's community sport foundation.
SHEFFIELD UNITED
The Blades are still to reveal their plans to reporters. 
SOUTHAMPTON
Nothing has been announced yet at St Mary's, where they are awaiting official confirmation for how the season will be completed.
SPURS
Tottenham have issued a pro rata credit to all season ticket holders and members – so the cost of their tickets will be offset against their season ticket. Fans can also ask for a refund if they want.
WATFORD
The Hornets are still to reveal their plans to supporters.
WOLVES
The club are waiting for official confirmation on whether the 2019-20 season will be completed – and if so, that it will be behind closed doors – before communicating their policy to fans.