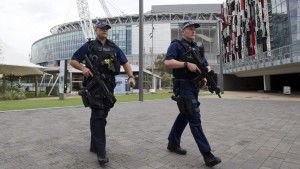 West Ham supporters have been warned that security will be tight at the London Stadium this Thursday and Sunday as the Hammers play their first two games inside their new home. The former Olympic Stadium is seen as a major potential terrorist target and in the wake of the recent attack in Nice and previous attacks in Paris the authorities do not want to take any chances.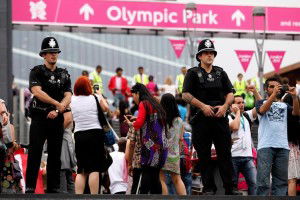 Afraid of a similar Stade Du France type attack on the converted stadium all bags will be searched, random people searches will take place and explosive sniffer dogs will be present at all West Ham games and major events at the Stadium.
The stadium doors will open two hours before kick off and fans are advised to arrive in plenty of time and not leave their arrival until just before kick-off which was the common practise of many season ticket holders at the Boleyn Ground.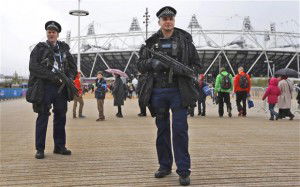 The current threat level for international terrorism in the UK is severe, meaning an attack is highly likely. There is only one level above severe: critical – which means an attack is expected imminently. Fans are reminded to vigilant at all times although we understand there is no particular intelligence or specific treat against the stadium at this time.
We could also see armed police patrolling the outside of the stadium. Metropolitan Police commissioner Sir Bernard Hogan-Howe and Mayor of London Sadiq Khan have confirmed extra armed police will be present at all London land marks where large crowds gather.