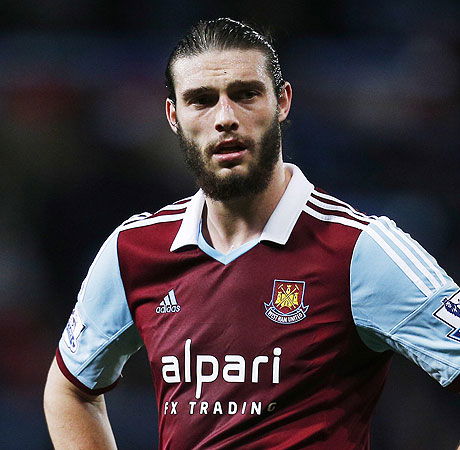 Andy Carroll's West Ham future is secure!
Much speculation is arising over whether the club may be preparing to accept a bid should they receive one in January or next summer, given the striker's various injury problems.
However, the club believes that with the plantar fascia problem he suffered last season is now totally under control and the 'loose ankle problem' – rebuilt via surgery – will see him return fine for the long term given normal circumstances
We were told that at this moment the club believe he is probably worth around £10 million on the open market.
But a well placed insider added: "Four or five goals on his return and that would go up to around £15m-£20m."
And he added that the club were very aware of the rumours that they would be ready to sell if the right offer was made but that this was not in the "smallest part of their thinking."
Sam Allardyce made it clear that Carroll needs to keep himself in top nick and that further long term injuries are unacceptable.
But our source said: "The idea of selling Andy is not an option – we have waited a long time to see the lad at his best. The idea of selling has never been mentioned"