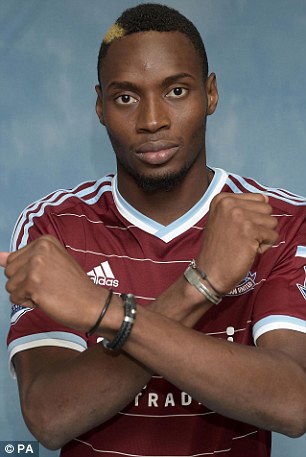 Well it seems as if Senegal are ready to spill as much West Ham blood as possible in general and Diafra Sakho's in particular.
And whilst we should all spare a little sympathy for them following a shock exit from the African Cup of Nations and Sakho's inability to help them out, coach Alain Giresse and the National Federation do seem to be pushing things perhaps a tad too far.
Seeking revenge on the striker and his club for allegedly misleading them over his back injury maybe understandable to some but is entirely pointless in reality.
Nor does it help the player before his international career has begun and is in my view very unfair to him because they were offered every opportunity to check things out.
Club v country rows are as old as the hill and entirely boring – this one has been made into one of the most unpleasant.
I have little doubt that West Ham did all they could to persuade the player to stay at Upton Park prior to the injury- none of us are stupid are we?
They wanted their prize asset available and after the injury he sustained at the hands of the national team on his last excursion to Africa that was understandable.
However, he was injured against West Brom and as a result the club sent all the medical reports to his national team and even invited them to London to check him out themselves.
They flatly chose not to do so and thus any view they may have of his injury is entirely invalid and should surely not be taken seriously by Fifa.
Senegal were told the player would be out for up to six weeks. He came back after three so where exactly is their complaint.
Giresse has shown himself to have a very big mouth – shame he didn't save some of the words for his medics by ordering them to London to check the player.
He now stands on the sidelines issuing of unpleasant and malicious remarks about miracle cures in England and suchlike. I hope he has a Twitter account – many love that sort of crap on there.
You can have your suspicions but to voice them at Fifa based on no evidence whatsoever when in fact you were offered the opportunity is stupid and ill informed.
Any complaint should go absolutely nowhere! Senegal have nothing to gain from this little bit