Simon Leyland
Unless you have been hiding under a rock or are a Millwall supporter, you would have not have failed to notice that Manchester City are at the centre of a huge developing story in all the newspapers this week.
The defending champions said on Monday they were "surprised" to have been charged by the Premier League with 101 alleged breaches of financial rules spanning from 2009/10 to 2017/18. Serious charges indeed – and I will be giving my two – penneth about all this in the weekend column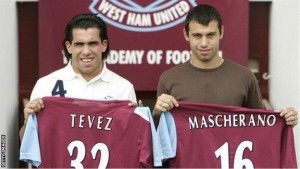 It is potentially catastrophic for the Citizens , for not only can they be chucked out of the Premier league but also barred from the English Football League. Somehow I can`t see them appearing in the Isthmian (or whatever it calls itself these days) League.
We too have a bit of "previous" with the Premier League. Cast your mind back to the Tevez affair, when we had to pay £20 million to Sheffield United.
But the allegations against Man City are far more serious. The world and its wife seems to be having their say on the issue and what the repercussions would ,and should be, if the Maine Road Etihad side are found guilty of the breaches.
Sky Sports claim Man City's "big six" rivals want them 'kicked out' of the Premier League if guilty of the alleged financial breaches.
"The clubs who had been pressing hardest for action until Monday were some other members of the so-called 'big six' – which includes Manchester United, Liverpool, Arsenal, Chelsea and Tottenham,"
No change there then…
We on the other hand have adopted a far more grown up and dignified view by waiting for an independent panel to decide.