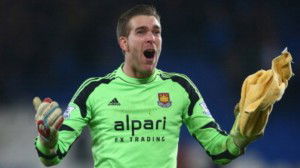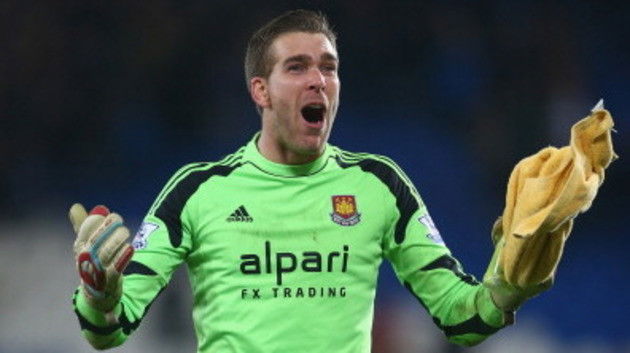 Unconfirmed reports a few minutes ago suggest that Adrian could be on the brink of a Spanish call-up for the European 2016 Championship.
The news follows dramatic allegations that Manchester United goalkeeper David De Gea could be sent home.
The reports claim he has been dismissed from the Spain squad but a few moments ago Sky Sports News reported the stopper was still at the Spanish team hotel.
And the Mail reported: "Manchester United goalkeeper David de Gea has reportedly been implicated in a police probe into a porn director accused of running a child prostitution ring.  
A protected witness has reportedly implicated de Gea in an ongoing high-profile case centred on well-known X-rated film entrepreneur Ignacio Allende Fernandez. 
The Spain squad is scheduled to hold a press conference on Friday evening. It is not believed De Gea will be in attendance. Adrian was injured at the end of the Premier League season and we are waiting confirmation that he is fit enough to play if called upon.
Sources close to West Ham are unaware of plans for a Euro 2016 call-up but since he is officially on holiday in Spain, news may not have filtered through as yet.