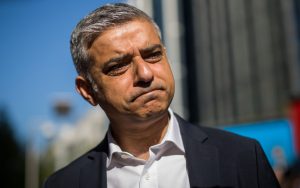 By Hugh Southon and Sean Whetstone
Sadiq Khan's decision to demonise the Irons at the London Assembly is a disgrace following the events during our match against Burnley.
He owns the stadium and it's up to him to find answers not to deliver what appears to be wildly exaggerated accusations without any evidence or police back-up for his statements.
Talk about political opportunism gone mad – he really should feel much shame after slamming the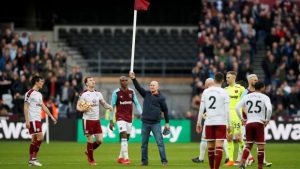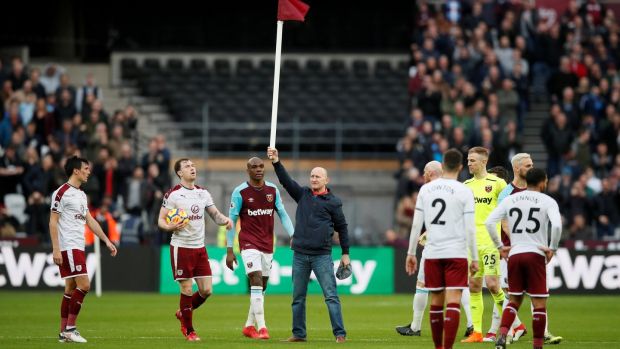 fans when the issue was as much about poor stewarding yet we hear little from him on that rather large matter.
Reading from a briefing note prepared by his advisory team he claimed the 'troubles' were infinitely worse than anybody with a pair of eyes had actually witnessed and ClaretandHugh's information is the statement was vastly exaggerated in some areas and contained several inaccuracies. Never mind though Sadiq eh, it went down well with the media!
The events have been blown out of all proportion with West Ham of course the chief sufferer none of this could be his or the stadium operators'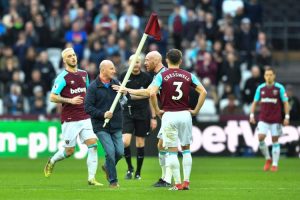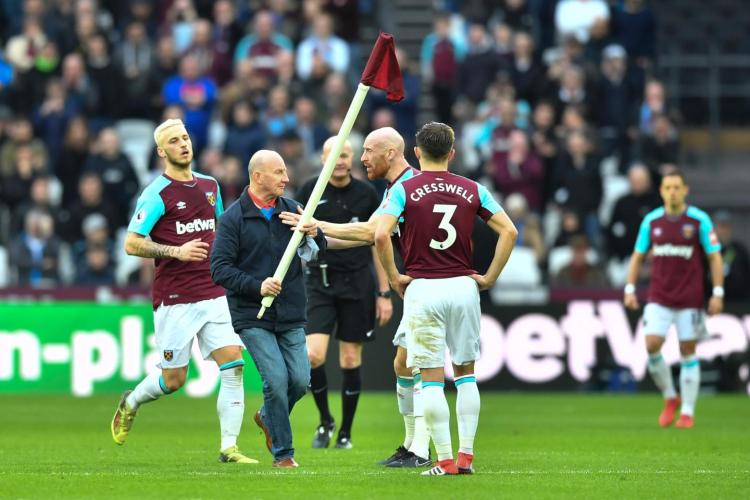 fault of course could it?
The Mayor got it right in declaring a small minority caused the bother – good spot guvnor, but many of his facts beyond that were way wrong.
He added with great melodrama that there were 152 incidents logged by operator London Stadium 185. Yep, but what he didn't explain that many of those included fans peacefully releasing black balloons and that about 45 incidents of any note would require identification of the perpetrators.
Meanwhile, the Met Police confirmed to Claret and Hugh there were no arrests on the day of the match and as of yesterday no-one has been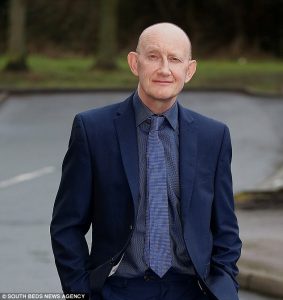 formally charged.
We have been told that the police have received a total of four complaints of assault and with investigations ongoing, some charges are likely to be made in the future. Yep, it was that serious Sadiq!
The club and Stadium operator London Stadium have issued 19 banning letters to fans as of Friday including five life bans for those who went on the pitch. Updated to 20 today.
The mayor talks of another 22 wannabe pitch invaders, that number is not recognised by others close to the security operation but there were some attempted copycat pitch invaders when they saw no action was being taken by stadium stewards.
So any fingers which are being pointed now should be directed towards the operators and their security arrangements given the inaction by stewards and security on the day.
Despite the Mayor's claim that the number of stewards was not reduced for the Burnley game, we have been reliably informed the number was at least 68 lower when compared to the similar Watford game.
Cover up? Can we have the truth here too please along with evidence for the other allegations!
Khan claimed the invasion was organised – again without offering a shred of evidence although we have established that CCTV does show around 10 men leaving their seats from one section without speaking. They walked to the director's box when the first goal went in but there were no mobile phones to plan these events as previously suggested. Without question, the vast majority gathered in front of the directors' box spontaneously and merely got caught up in events with many on their way from the ground.
There was a very limited number of supporters throwing objects. These included a scarf, a programme and an empty plastic beer glass. The alleged coin which was thrown at David Sullivan appears to be an isolated incident.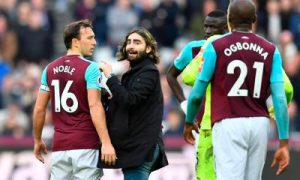 The middle-aged Boleyn steward lady described by the Mayor was knocked over as suggested but not trampled over as Khan suggested, the ex-serviceman was bruised but what wasn't mentioned by Khan is that he is the stadium's chief steward.
Nobody in their right minds would excuse the actions of the pitch invaders but equally no sane person will see Khan's statement in any other terms than a politically motivated attempt to shift blame from himself and the inadequate stewarding organised by his ordained stadium operators.
His approach attracts publicity because it is attached to a high profile Premier League football club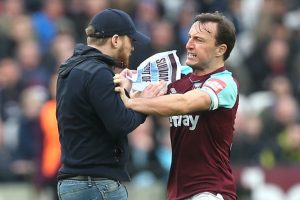 and keeps his own name in the headlines as the man on the moral high ground. Instead of examining and publicising those events for what appears to be his political benefit surely he should be delivering plans to avoid any repeats and asking the operators what plans they have in place for the future.
Ah hold on though – that takes imagination, foresight and planning doesn't it. Silly me.
Claret and Hugh does not excuse those who ran onto the pitch, threw things or attempted or took part in violence but we need to get some perspective here, so Mr Khan please get to grips with the real security and stewarding by the stadium operator and stewarding companies YOU EMPLOY.