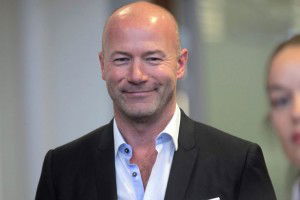 Alan Shearer doesn't hand out praise easily so when he does you understand that he has seen something pretty special.
Mind you, it doesn't take too much working out that in Declan Rice the club has developed a very special player and as a result there may be other we will soon be heralding several others as they arrive from our academy.
The speculation concerning Dec is endless but it's encouraging when a former great pro simply tells it as it is as far as he's concerned.
Shearer is normally quoted when taking a pop at players but this time around the guy can find nothing but pure excellence in Declan's game.
There's not many players of whom you can say "he never has a bad game" but that is the case with the Hammers captain who has never had less that a 7+ in our match day ratings
Shearer said on the Premier League's official website: "Absolutely magnificent. I look at him every single week and I see him improve, getting better, whether that's giving protection in front of the defence for West Ham United or whether that's driving forward.
"One of the main reasons that West Ham have been so impressive is the form of Declan Rice."