Jonjo Shelvey claims that Newcastle's squad is just as good as West Ham's!
Speaking to talkSPORT, the Magpies midfielder spoke about his side's hopes of avoiding relegation and staying in the Premier League.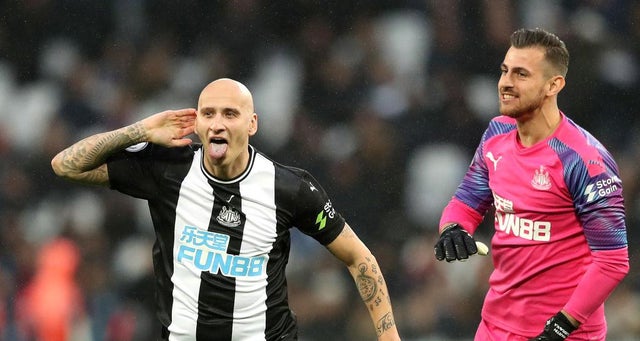 That's a key point, because Newcastle are currently 17th, just six points ahead of Fulham in 18th.
The Hammers, by comparison, as we know, are fourth, and are trying to win qualification to the Champions League.
The Irons are currently 23 POINTS ahead of the Magpies, but Shelvey insists that Newcastle have a squad that is just as good as ours.
It's all the more bizarre when one considers that the former Liverpool midfielder actually grew up as a West Ham fan.
He said: "The squad we've got on paper, I don't think theirs is better than ours, to be honest. I think we've got a great squad, we just haven't performed to the level we can. It's only recently we've picked up a few better results.
"That's given us the belief to finish this season strong, then come back next season and kick on."
Shelvey does, though, hope that David Moyes' men can get over the line and finish in the top four, despite intense competition from the likes of Chelsea, Liverpool, and Spurs.
He added: "Growing up as a West Ham fan, it's great to see them where they are and what they're doing.
"I used to watch them every week – it will be great if they get into the Champions League next season, with their fans coming back."
We'll go back to our top four hunt, Jonjo, you go back to trying to stay up!