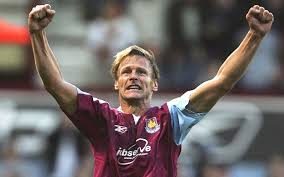 Teddy Sheringham wants to become a manager and claims that's down to Sam Allardyce.
The Irons attacking coach has been in his Upton Park job for three months  and admits he's one happy bunny.
He explained: "The manager involves me in everything and I'm really enjoying myself. I see everything he does and the stuff that he has to get involved in.
"It's really made me feel I want to have a shot at management. I'd like  to do that.
He explained on Sky Sports this evening (Sun): "It's great working with him and you can see the lads love playing for him."