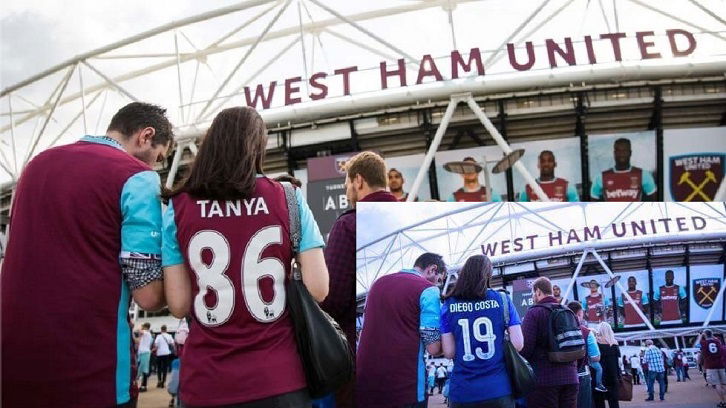 The decision to ban shirts of teams – other than our own and those of the opponents on the day at The London Stadium – is excellent news and has eliminated potential flashpoints for trouble.
I could barely believe early reports CandH were receiving that shirts of other clubs were being seen around the ground. Why would anybody do that, why would any parent allow or encourage it?
It's disrespectful in the extreme and frankly could be described as looking for trouble. That the club and stadium operators have intervened at a very early stage is excellent news.
Yes, there are teething problems at the new stadium but the club is clearly working hand in hand with the operator to sort out various issues.
That this one has been nipped in the bud early is top news and an indication that the other issues we are currently facing at the LS can be overcome with goodwill all round.
Over-reaction however is never a solution
Although the picture above has been described as a "fake" by the club having been circulated on social media there was undoubtedly a problem as ClaretandHugh have been made aware of many other photos of adults and children wearing rival club shirts which were not.
Manchester United, Chelsea, Aston Villa and Leicester City photos have all been sent to us but because many of them contain children we have decided not to publish them.