There has been a shock call for the final round of Premier League fixtures before the World Cup to be SCRAPPED.
There are less than three weeks to go until the Qatar tournament begins and players are picking up injuries across the league.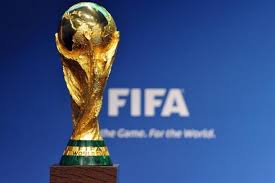 Chelsea's Ben Chilwell is the latest player to drop and his hopes of representing England at the World Cup are now in severe danger.
But talkSPORT presenter Jamie O'Hara, who played for Spurs and Wolves in his career, has called on the Premier League to cancel the final round of fixtures before the World Cup starts.
It isn't clear where he thinks those games would be played, but they would likely be added on to the end of the season's calendar.
West Ham's final game before the World Cup comes against Leicester City on November 12th, at the London Stadium.
Speaking on talkSPORT, O'Hara was discussing the injury situation and said: "Cancel the last round of games in the Premier League, give them a bit of breathing space.
"The Premier League should do it, or the players should get involved.
"This is the problem with the Premier League. It's all about money, all about getting the revenue in. The players are not being protected.
"It's as simple as that. There are too many games and too many injuries and England are going to suffer."