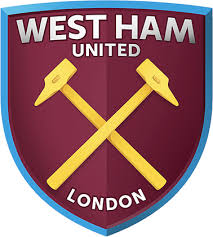 By Hugh Southon
How ironic that a man once regularly described as a 'Judas' should be responsible for this joint statement from the owners of Claretandhugh and WestHamtilidie – Hugh Southon and Iain Dale.
But quite simply the Sunderland striker ( soon to return home to the Irons?) has shown behaviour over the last few days as caring and professional as perhaps any we have seen for many years..
Returned to the England team against Lithuania, he grabbed the first goal and was named man of the match by many with Gareth Southgate clearly seeing him as a World cup possible/probable.
But it's none of that which brings this article together. Instead it's Jermain's incredibly compassionate friendship with five year old terminally ill Bradley Lowery with whom he walked out in front of the England team – thanks Joe Hart – before the little lad hugged his "very best friend.."
A CandH follower wrote this and as a result Iain and Hugh are  making the call for dignity from all followers of the two sites.
 "The more I read the blogs the sadder I become, why can't people debate, or argue their point of view without lies, name calling and hatred directed towards our club?
Hugh and Iain Dale should make a new statement of respect towards our owners and board. That's not to say do not criticise them just to do it respectfully or they are banned without notice. I won't hold my breath as traffic would decrease by 50%. I shall take a break however so hate all you like."
He gets only one thing wrong in all of that – neither of us care one iota how many we have to ban if the only agenda is to bring the sites into scummy disrepute from foul mouthed gobby individuals whose currency is hatred and disrespect towards the board, the owners and the club as a result.
We will ban without notice all  abuse of that type because West Ham has had the wideboy gobshite image for far too long.
We are as one on this – it stops here and going forward, whilst criticism is obviously going to arise, please ensure it is respectful and considered…we move on with dignity please!