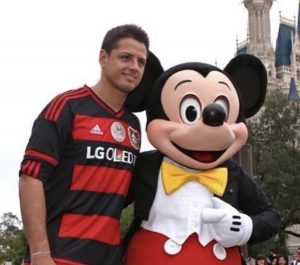 Signing Javier Hernandez would a massive coup which could make or break this summer transfer window for West Ham in the eyes of the supporters.
The signing of Pablo Zabaleta on a free transfer and the probable imminent loan signing of  Joe Hart are both massively welcomed and will add the promised quality to the squad but we also need a marquee signing who is a proven goal scorer to make this summer a perceived success.
The signing of Chicharito is as much a statement of a player of his quality actually wanting to come to West Ham as it is about his proven ability. He has been offered big money to play in the MLS for L.A Galaxy but if he chooses the London Stadium instead it send out a big message to the footballing community.
Sure he wants massive wages and understandably the club are reluctant to break the current wage structure for fear of upsetting other star players but there are always creative ways around this. A signing on bonus spread over three years like Fehougli is one option open to them but a Payet type wage deal with a lower basic of say £90,000 per week plus appearance bonuses of £30,000 per game and £50,000 per goal could get him in theory to the £140,000 to £150,000 per he is quoted as wanting.