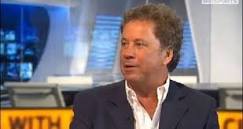 Agent Barry Silkman  is unsure as to whether Winston Reid has the type of qualities Arsene Wenger is looking for!
Speaking on TalkSport he said: "If he doesn't sign the new deal with West Ham in the next seven days then he won't be signing.
"He's a really, really good player. How good. Can he help a team get into the Champions League remains to be seen.
"The qualities that he hasn't got is to get forward and join in with the play, which in modern day football, your full backs have to get forward.
"He's an excellent defender, he's an excellent blocker of shots, but he is not a player who will come out of the back and play.