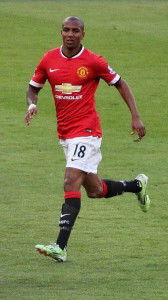 Twitter has produced some of the most absurd transfer gossip ever down the years but none more ridiculous than a story that was doing the rounds yesterday.
I was on my way to the kazi – precisely the right place – when the phone rang and I was told; "You won't believe this (got that bit right) "but the rumour is that Ashley Young is on his way to West Ham."
Ashley Young – West Ham? Presumably that came from a source close to a Watford fan who watches Man United on the box and whose father once had a drink with a friend of old Ash who is a Villa supporter!
When it was suggested that we might be ok for wingers now the story took on an even more bizarre twist – he was seen as cover at left back for Aaron Cresswell.
Just in case anyone was suckered by the latest piece of Twitter nonsense, it's not true.