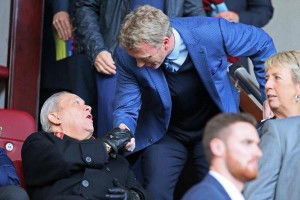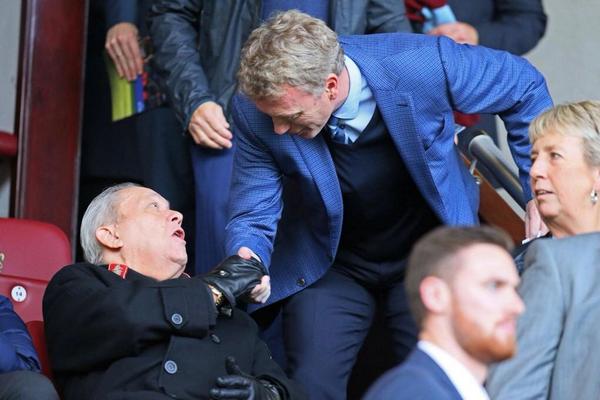 By CandA Associate Editor
Sean Whetstone
The top five names to be regularly linked as West Ham's next manager are Benitez, Bilic, Bielsa, Moyes and Howe.
But for me it's no contest with David Moyes the only sensible choice.
In our final year at the Boleyn ground we need to build on the stability Sam Allardyce has created for our club in the past five years and we need Premier League experience to guarantee survival.
It is not the time to be taking big gambles with managers with little experience or language barriers.
For me it is not just about Premier League experience and a safe pair of hands, David Moyes offers a lot more and people often forget what he achieved at Everton and focus just on his disastrous reign at Manchester United.
Moyes  completely rebuilt Everton from within, lowering the average age of the squad, replenishing it on modest means and helping to establish a youth system that still flourishes today. He encouraged the board to invest in Everton's £8m training complex with it's youth academy on-site.
He showed an emphasis on youth development and playing youngsters while at Everton. At his first board meeting as Everton's manager, Moyes told directors they had erred with an aged transfer policy and needed to start again. I see him working well with his old mate Tony Henry who was his chief scout at Everton.
During his 10 successful years at Everton he took them from relegation candidates to top-six regulars in the league.
In the 10 seasons before Moyes's first full campaign, in charge Everton finished 13th, 17th, 15th, sixth, 15th, 17th, 14th, 13th, 16th and 15th. In the 10 years after he took over they have finished seventh, 17th, fourth, 11th, sixth, fifth, fifth, eighth, seventh and sixth.
When Moyes arrived at Goodison Park from Preston North End in March 2002, Moyes picked up 13 points from nine matches to lead Everton to safety – they had only won one of their previous 13.
Working largely on a tight budget living within Everton's board means, Moyes set about rebuilding the squad which qualified for the Champions League one season and regularly reached the Europa League.
He's gets my vote!