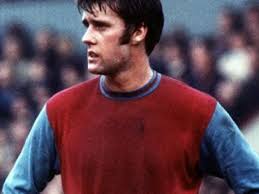 Hammers legend and World Cup winner Sir Geoff Hurst has made it clear that any footballer found guilty of taking part in match fixing should be banned for life.
Sir Geoff made his declaration at the Hay Festival in Wales following a goal incident in a World Cup warm up match at Craven Cottage between Nigeria and Scotland last week.
The incident shows Nigerian keeper Austin Ejide apparently throwing the ball into his own net but the 'goal' was ruled out by ref Lee Probert apparently for a foul on Ejide by Scotland's Grant Hanley – a decision which looks generous at best!
Sir Geoff – discussing the issues involved in match fixing alongside Argentinian greats Osvaldo Ardiles and Ricardo Villa pulled no punches.
He said:"I do believe the penalty should be a life ban. You see other sports where they take drugs and get three or four years.
"I think if you are caught fixing a sporting event, then there is no messing, out, you're finished. Get lost and get another job. I don't think you should give them a ban for two or three years."