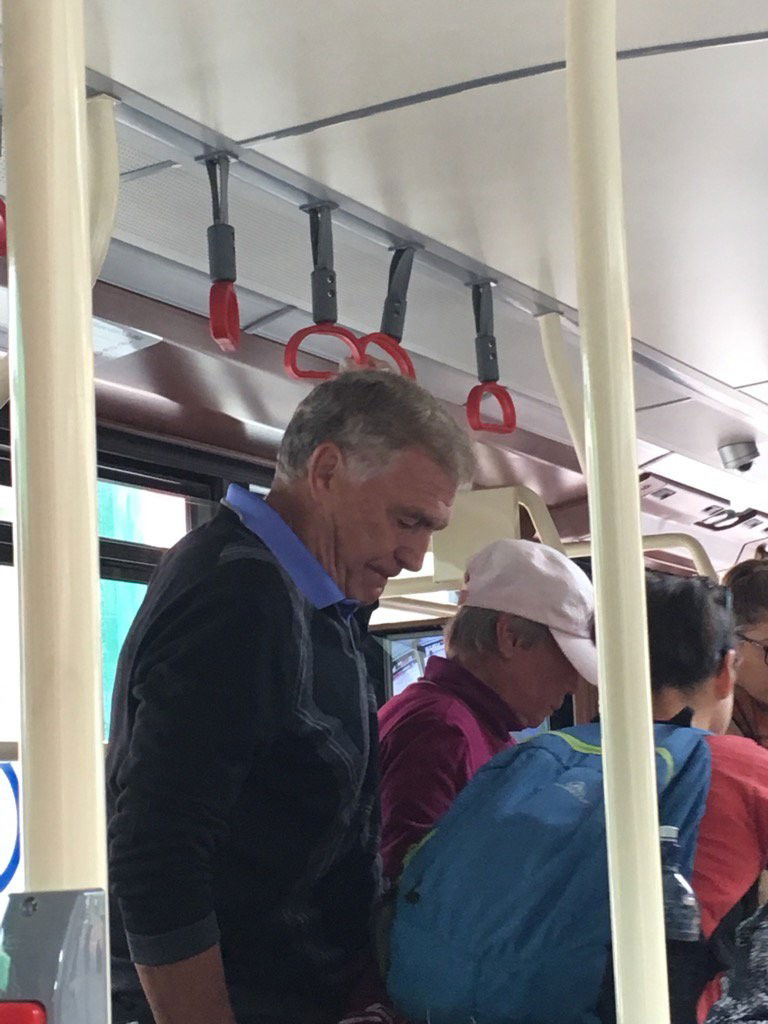 Clearly this bus load of people have little respect for age of reputation.
It seems that Sir Trev is in Edingburgh today and quite happy to travel by public transport.
However when the great man jumped on board he found that he would be treated in no way differently to any other passenger without a seat.
And knowing the guy that's probably exactly how he would want it.
Our thanks for the image to Nick Franks ‏@NickFranks 2m2 minutes ago