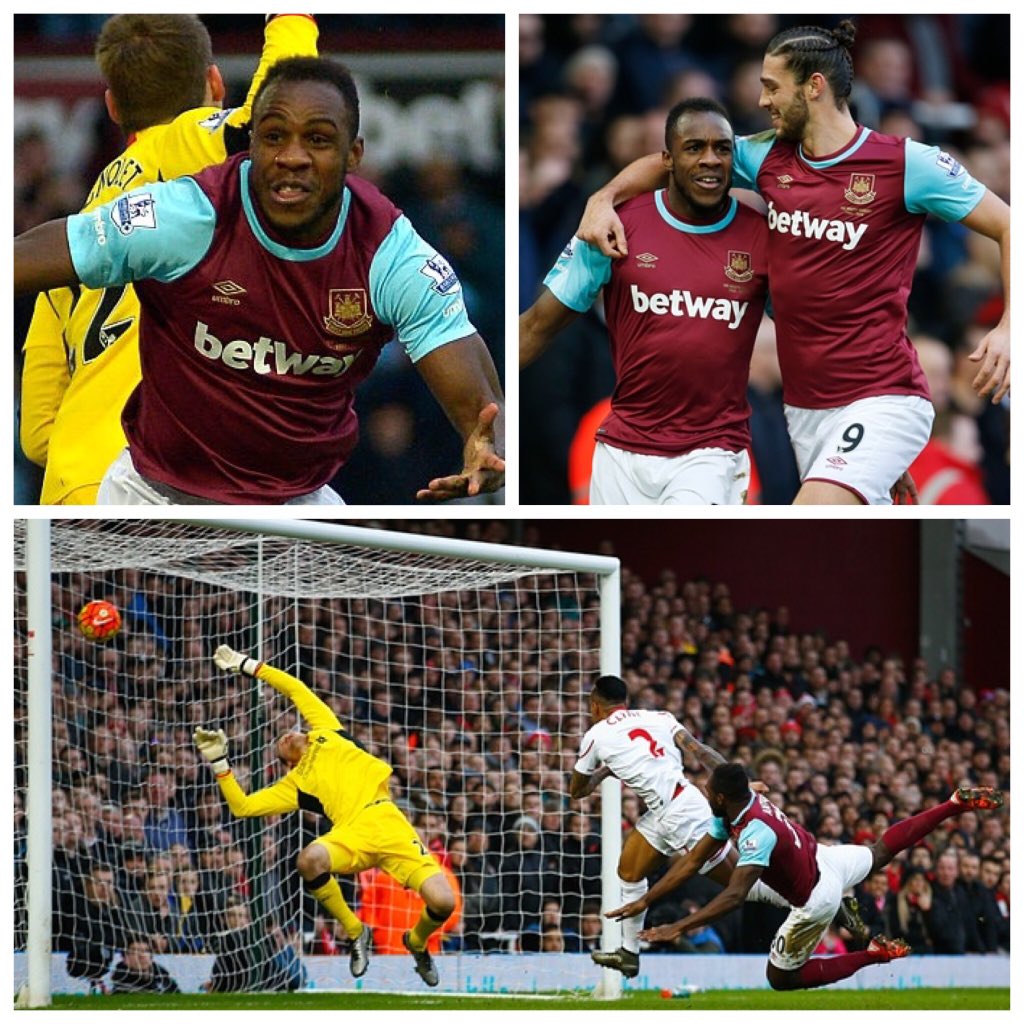 You wake up thinking it will be a slow news day and then Rupert Murdoch's newspaper The Times runs a very old Michail Antonio story.
The new twist was that  he's fallen out with the board because he isn't happy at the treatment of his hamstring injury before slipping back into the ancient line that he wants out because a new offer isn't acceptable!
This is based on another story that's been doing the rounds for weeks claiming that Snodgrass and Fonte are on around £70k a week ( they aren't – the figures are between £50-£55k) and that Antonio wants at least the same.
Suddenly the social media world is in uproar as speculation and  fiction, is accepted as fact and the blame game is in full swing.
So whoever you believe let' s separate fantasy from fact and ensure we arrive at something at least closely approximating the truth:
FACT: He's on £35k a week and a new double your money  offer – which really doesn't have to be made because he's on a long contract – would take him to £70k
FACT: He hasn't refused it as reported by Sky  – he is thinking it over
FACT:  To get more he would need to go to a top four club and there is zero interest
FACT: Among the top four, Spurs have a ceiling of £65k anyway
FACT: Should he accept the new offer from the Hammers he will be ahead of the likes of Fonte and Snodgrass in the pay league
FACT: The hamstring is an eight week injury and he is under the normal treatment and recovery procedures – there have been no rows.
Michail is a smashing player in a not very good West Ham team who has managed  nine goals this season. We rate him very highly as we should but he isn't a top four player at this stage.
And were one to come along and pick him up (very unlikely)  he is certainly not going to be the first  name on the team sheet as he is at the London Stadium.
We have had exactly the same scenario played out over Aaron Cresswell when the world and his wife were predicting a move to Manchester City which was never going to happen.
Nor will this one so time to relax and….breathe!
COYI